Free Tour Downtown Arequipa, Free Walking Tour in Arequipa, Book for Free
Do you need a tour guide to show you the city of Arequipa from another perspective? Here in our Free Walking Tour Arequipa we have what you are looking for. A platform with a single category of Cultural Free Tour that will take you through the most outstanding sites of the Arequipa City, also known as the "White City", why? because the houses of the historic center have a unique construction in white volcanic stone, known as sillar that makes the city see that it is very beautiful and white, come and meet on our Free Tour Arequipa this beautiful city that is located south of the Nation Peruvian, also considered one of the second most populated regions after the capital Lima with 1.15 million inhabitants, so it is also considered one of the second regions of the country's industry in textile production of the Alpaca camelids and Vicuña.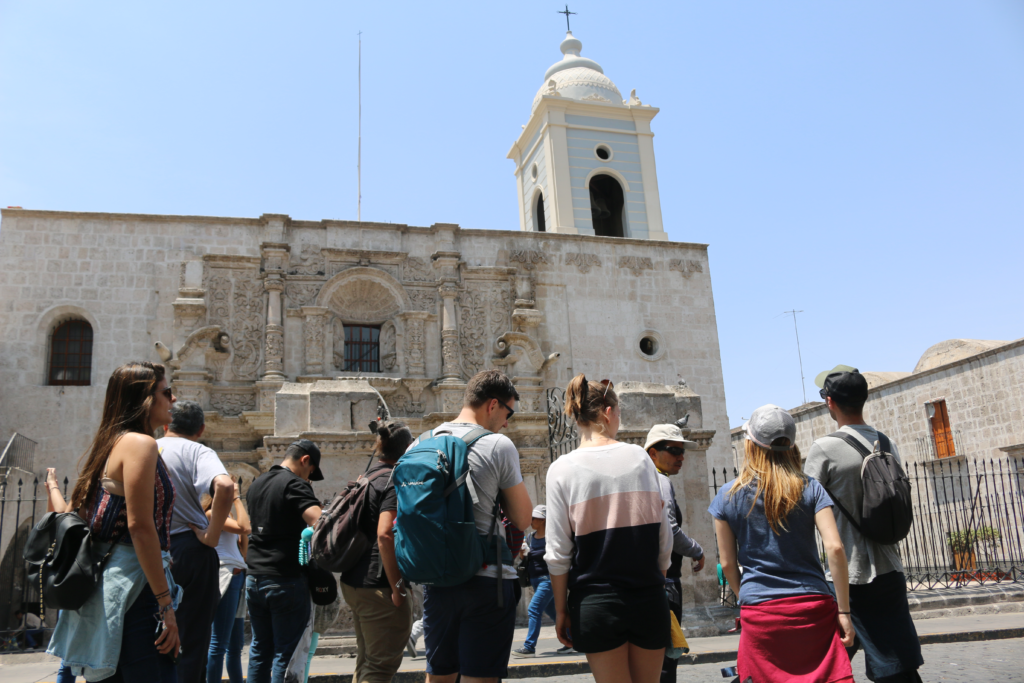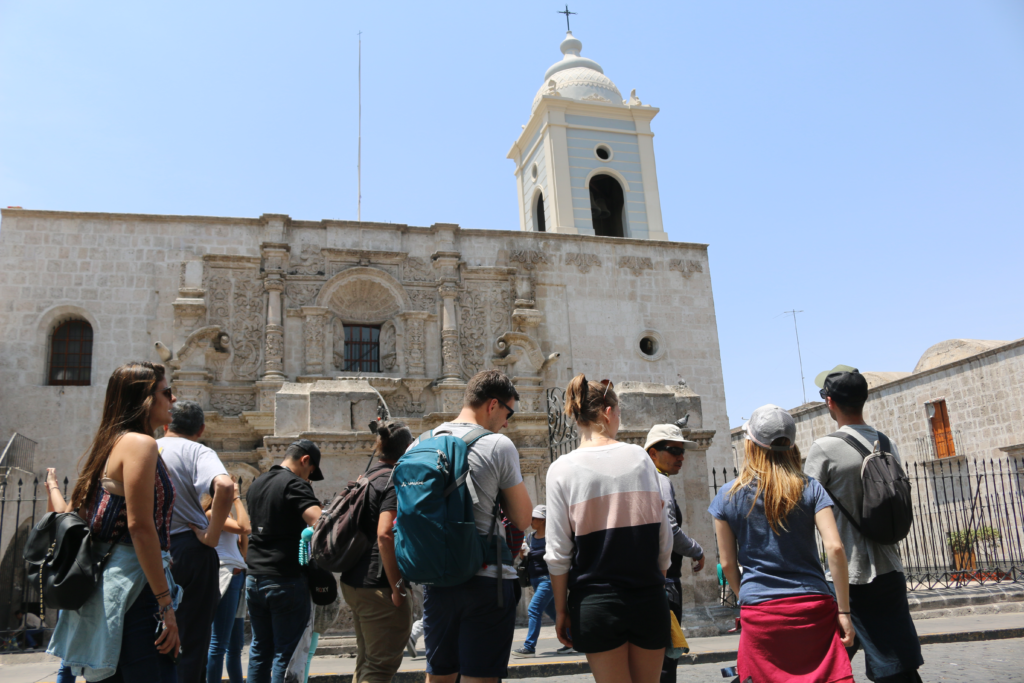 Here In our Free Walking Tour Arequipa we will discover the white city of Arequipa in a cultural and historical way with our guides in English who will tell you about the places that the city has and that uniquely characterizes it, such as the Misti volcano , is one of the representative symbols of Arequipa that is located at the foot of the city at 2400 meters above sea level in the Chili Valley with an altitude of 5,666 meters. However, in our 2 and a half hour free tour of Arequipa we will not only talk about the Misti volcano among its great treasures that Arequipa possesses is the Juanita Mummy, a maiden who was offered or sacrificed for Mother Earth or Pachamama in the Inca era in the XV century. In other words, its mummified body has a perfect conservation. Discovered in 1995 by Johan Reinhard American Archaeologist.
Historic Center of Arequipa Free Walking
Likewise, considered in our Free Walking Tour services in the city of Arequipa, we guarantee a quality tour with Professional Guides who love what they do, making their city known only by tips. Our Guides are 100% local and accredited.
Details of Free Tours Arequipa
Duration: 2 hours and half
Meting Point: 10am and 15pm Calle Santa Catalina Nº 204 (Choco Museo Chaqchao)
Language: Spanish and English 
Price: Free Tour
Available Hours: 10am – 15:00 pm (Monday to Saturday )
Available days: Monday to Saturday (Sundays No available)
Tour Type: Free Cultural Tour (Outside visit)
It includes: Our best guides in Arequipa.
Not include: Meals, drinks, Transportation (Walking Tour only)

It has all the COVID – 19 Bio Security Protocol
Arequipa's main square
San camilo market
Jesuit cloister of the company of Jesus
Difference of Alpaca, Guanaco, Vicuña, and Llama
Colonial houses
First prison in Arequipa
End of this Tour near by Historic Center.
2 horas de recorrido por el centro historico de cusco con nuestro guia local cesar, visitamos lugares que no sabiamos que existia en esta hermosa ciudad del cusco como la pintura mural
Jose zapata
To consider before booking
Are you in a group of more than 8 people?
Groups more than 8 book our Private Tour, Here
How to book the Free Tour?
Making the reservation is very easy and for free it does not take more than 2 minutes, fill in your name, email and telephone number or WhatsApp and click the reserve button.
Does the Free Tour always leave?
Yes, our tour always leaves, in case of seeing protests or any inconvenience we will inform you in advance.
Can I cancel or modify my Free Walking Tour?
Can't you attend our free tour in Arequipa? No problem let us know beforehand to modify or cancel your Here
Our Guarantees as a Free Tour
The Best Guides of Arequipa
Instant Booking Confirmation
24/7 Customer Service
Guides accredited by the Peruvian state
Top Best Destinations in Perú, Incredible Offers
Tours in three Cities of Peru Fully Customized