Free Walking Tour Lima, Free Tour Downtown Lima Center, Miraflores, Book For Free Now!
Get to know Lima in a different way on our Free Walking Tour Lima, here we will talk about the relevant history of Lima, for example. Where the name of Lima comes from or what is the meaning of Lima also known as "the city of kings", It was Capital of the Viceroyalty in 1543 after the foundation by Francisco Pizarro (1535), today Lima is the Capital of the Republic of Peru since 1821. This beautiful city is located in the central part of the Peruvian coast, impossible to not discover its history, come and discover here on our Free Tour Lima, where we will help you to know and explore the historic center, narrated by our local guides in a way that transcends their past history through their roots, especially in a professional way with guides who have the license and permission to work as guides.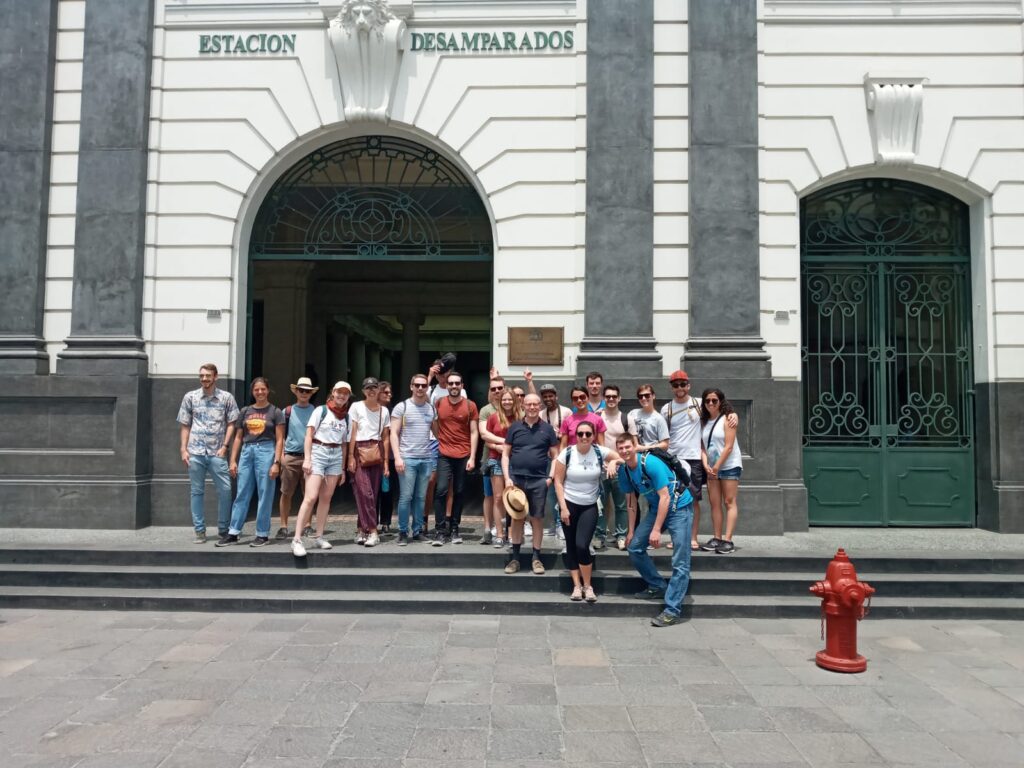 Enjoy your trip in the city, in our Free Walking Tour Lima we will show you the Historic Center in a dynamic informative way, guaranteeing your visit in a cultural and historical way, complying with our cultural categories. Choose well, however, there are many other companies in Lima that consider doing a commercial Free Tour visiting restaurants and bars in order to collect extra money from those places where you will not learn much, but if you spend more money and lose your valuable time. Consider taking a cultural learning vacation to preserve some cultures that are being lost over time due to lack of education. Do not hesitate and save your vacation on our cultural Free Tour Lima that will transport you in the past on this fascinating free walking tour of the Historic Center of Lima.
Historic Center of Lima Free Walking
Do not miss this Free Tour in Cusco and Enrich your knowledge in a historical and cultural way without visiting bars or restaurants, our Free Walking Tour Cusco guarantees a cultural and historical approach where you will be transported to a mysterious and handmade world a world built by hand, stone by stone where stone is the material that predominates in the Inca engineer today there are many archaeologists who wonder what the technology they used to achieve a perfect construction, stone on stone, here in our cultural free tour Cusco we tell you all about Inca construction and other cultures such as Nazca Culture, Tiahuanaco Culture and Pre Inca Culture.
Details of Free Tours Cusco
Duration: 2 hours and half
Firts Meting Point: only 10am Pasaje Porta 132, Miraflores 
Second Meting Point: 11am y 15pm outsite of church La Merced – Jirón de La Unión
Language: Spanish and English 
Price: Free Tour
Available Hours: 10am, 11am, 15:00 pm (Monday to Saturday )
Available days: Monday to Saturday (Sundays No available)
Tour Type: Free Cultural Tour (Outside visit)
It includes: Our best guides of Lima.
Not include: Meals, drinks, Transportation (Bring 2.50 soles)

It has all the COVID – 19 Bio Security Protocol
2 horas de recorrido por el centro historico de cusco con nuestro guia local cesar, visitamos lugares que no sabiamos que existia en esta hermosa ciudad del cusco como la pintura mural
Jose zapata
To consider before booking
Are you in a group of more than 8 people?
Groups more than 8 book our Private Tour, Here
How to book the Free Tour?
Making the reservation is very easy and for free it does not take more than 2 minutes, fill in your name, email and telephone number or WhatsApp and click the reserve button.
Does the Free Tour always leave?
Yes, our tour always leaves, in case of seeing protests or any inconvenience we will inform you in advance.
Can I cancel or modify my Free Walking Tour?
Can't you attend our free tour in Lima? No problem let us know beforehand to modify or cancel your Here
Our Guarantees as a Free Tour
The Best Guides of Lima
Instant Booking Confirmation
24/7 Customer Service
Guides accredited by the Peruvian state
Top Best Destinations in Perú, Incredible Offers
Tours in three Cities of Peru Fully Customized